News — Traditional Chinese Medicine
• chest tension • cupping • fatigue • healthy • relaxation • stress • traditional chinese medicine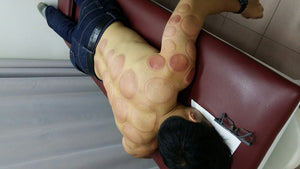 Cupping to combat stress related symptoms: People who are psychologically under long periods of stress or tension, depression, increased workload, lack of sleep and tension in competitive sports, etc , may result in 3 types of fatigue conditions: Fatigue of the nervous system; Fatigue in the cardiovascular system; Fatigue in the muscular system. Main symptoms usually include extreme fatigue signs such as constant headaches, tight, sore shoulders, insomnia, gastrointestinal function disorders, a drop in physical strength, low concentration, not able to focus well and mental depression, etc. Treatment methods Therapy cupping is mainly used in the specific area of pain, lower back or hip areas, etc. Occasionally, specific acupoints are also used for...
---
• calm mental • chest tension • herbal • relaxation • TCM • traditional chinese medicine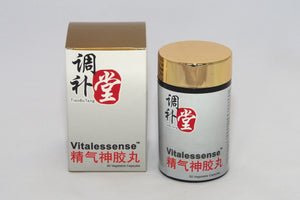 A TCM herbal product that contain four herbs that benefit people who are having stressful state of mind , feeling restless for no reason, or experience chest tightness or neck and shoulder aches easily. Main ingredient is Bai Ji Li白蒺藜 is also known as Fructus Tribuli, the bitter, acrid and neutral herb has been used in TCM for Male health problem such as erectile dysfunction, low sperm count, Liver and Kidney protection, Anti hypertensive and vasodilator effects which will cause muscle relaxation, improves vision, by promoting the function of Liver meridian , etc. Next , we have Xiang Fu香附 is...
---
• healthy • slimming • TCM • traditional chinese medicine • weight loss • weightloss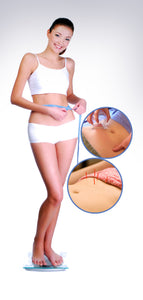 Classic Acupuncture Slimming Programme is our signature, time-tested slimming programme which is perfectly suitable for most of our customers. It encompasses our Detox and Dietary Therapy, Acupuncture Therapy and Auricular Therapy. It has been proven to effectively shed off body fats and reshape one's body contour. How Does Classic Acupuncture Slimming Programme Work? Detox Therapy • Drain out impurities and toxins for deep body cleansing Dietary Therapy • Decrease excessive calories intake • Provides balanced and all-around nutrition
---
• healthy • slimming • TCM • traditional chinese medicine • weight loss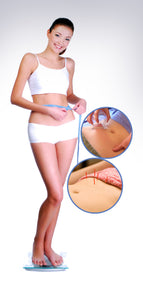 In Nobel Wellness Sanctuary, our professional team offers you an all-round slimming & shaping service. We do so in the following steps: Firstly, by means of the latest state-of-art InBody 720. We will analyze the full spectrum of your body composition, from weight, body mass index (BMI), body fat percentage, waist circumference, waist-hip ratio (WHR) to skeletal muscle mass, body fat mass, visceral fat index, total body water, protein, mineral, intracellular / extracellular water, basal metabolic rate (BMR), as well as the circumferences of chest, arm, hip, thigh. We will also identify your constitution if necessary via our conducive survey....
---
• healthy • slimming • supplement • traditional chinese medicine • weight loss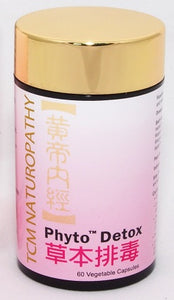 The word 'detox' in a holistic healthcare is to cleanse your body for a better health. Our bodies are detoxifying every minutes of the day to clear the unwanted substances from our body. The effectiveness of eliminate all these substance from our body is important for a vibrant health.  The modernization of the world have lead to thousand of chemical being used in food. Your body will need support to get rid  all this contaminants and that is why a large variety of supplements exist. Following strictly only on a certain juice detox may not provide sufficient nutrients and potentially...