• calm mental • chest tension • herbal • relaxation • TCM • traditional chinese medicine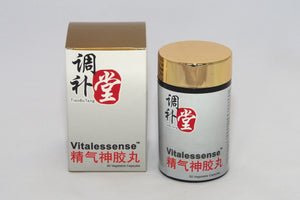 A TCM herbal product that contain four herbs that benefit people who are having stressful state of mind , feeling restless for no reason, or experience chest tightness or neck and shoulder aches easily. Main ingredient is Bai Ji Li白蒺藜 is also known as Fructus Tribuli, the bitter, acrid and neutral herb has been used in TCM for Male health problem such as erectile dysfunction, low sperm count, Liver and Kidney protection, Anti hypertensive and vasodilator effects which will cause muscle relaxation, improves vision, by promoting the function of Liver meridian , etc. Next , we have Xiang Fu香附 is...
---
• healthy • slimming • TCM • traditional chinese medicine • weight loss • weightloss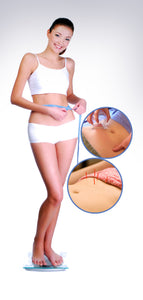 Classic Acupuncture Slimming Programme is our signature, time-tested slimming programme which is perfectly suitable for most of our customers. It encompasses our Detox and Dietary Therapy, Acupuncture Therapy and Auricular Therapy. It has been proven to effectively shed off body fats and reshape one's body contour. How Does Classic Acupuncture Slimming Programme Work? Detox Therapy • Drain out impurities and toxins for deep body cleansing Dietary Therapy • Decrease excessive calories intake • Provides balanced and all-around nutrition
---
• healthy • herbal • pain treatment • soaking • TCM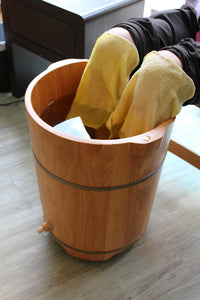 Our NEW! Therapeutic regimen is formulated integrating three of Traditional Chinese Medicine's external treatments, i.e. Chinese Herb Soaking Therapy (CHST), Medicinal Cupping Therapy (MCT) and Acupoint Applying Therapy (AAT). Using 'Medicinal Skin Feeding™' (Transdermal drug delivery), it warms and activates the meridian, promotes the flow of Qi, regulates blood circulation, relieves muscle spasm, reduces swell and pain. Treating Rheumatic pain, regulates blood circulation, improves immunity, reduces fatigue and relieves mental stress.   Indications • Acute or chronic pain (New or old injuries involving hand, wrist, elbow, foot, ankle or knee) • Arthritis (Osteoarthritis, Rheumatic Arthritis, Gout) • Shoulder or neck...
---
• healthy • slimming • TCM • traditional chinese medicine • weight loss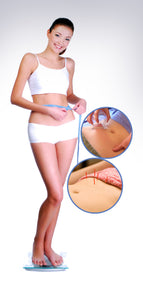 In Nobel Wellness Sanctuary, our professional team offers you an all-round slimming & shaping service. We do so in the following steps: Firstly, by means of the latest state-of-art InBody 720. We will analyze the full spectrum of your body composition, from weight, body mass index (BMI), body fat percentage, waist circumference, waist-hip ratio (WHR) to skeletal muscle mass, body fat mass, visceral fat index, total body water, protein, mineral, intracellular / extracellular water, basal metabolic rate (BMR), as well as the circumferences of chest, arm, hip, thigh. We will also identify your constitution if necessary via our conducive survey....
---
• auricular • beauty • face uplift • health • healthy • herbal • insomnia • needleless • safe and effective • smoking • TCM • traditional chinese medicine
Auriculotherapy ("auricle" means external ear) is a form of natural therapy involving the reflex points on the ear. Its theory is mainly based on the nerve relexology. In auriculotherapy, the external ear is a microsystem that represents the whole body. Every part of our body, such as head, eyes, nose, spinal column and internal organs corresponds to, and is associated with a specific point on our ear. When these points are treated, the function of our body can be improved. The most popular stimulating approaches are non-invasive ones such as ear seeds, laser or micro current. All of these treatments are painless and...